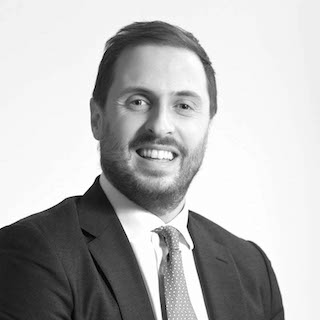 Giacomo Valentini
Partner
Giacomo is Senior Partner of CDP Venture Capital SGR's funds of funds division. He has over 10 years of experience in the VC sector in Italy.
He started his career in 2010 with Quadrivio SGR SpA, fund manager of TTVenture (€64 mln) closed-end funds, focused on hard technologies.
From 2014 to 2018 joined Fondo Italiano d'Investimento, where he was Investment Manager in the fund of funds area with a focus on venture capital, supporting the deployment of two funds of funds, with total investments of €254 million in 14 venture capital funds with an important focus on Italy.
He then joined Italian Angels for Growth as Managing Director, where he supported the investment of over €10 million in more than 20 startups.
Giacomo Valentini obtained the Degree of Business Administration at the Bocconi University, he also attended a Summer School at the Harvard University of Cambridge (MA) and he obtained a Master in Business Strategy and Entrepreneurship at SDA Bocconi.