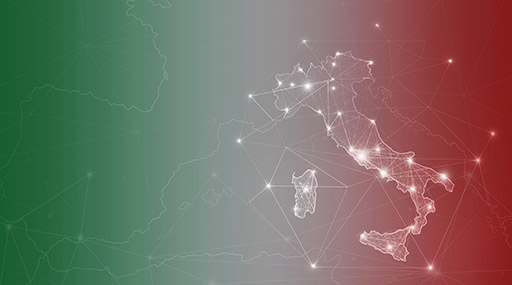 CDP Venture Capital
From Italy to innovate Italy
Contact us
0

MILLION

ASSET UNDER
MANAGEMENT

0

MILLION

CAPITAL
COMMITTED

0

START UP POTENTIALLY REACHED

WITH OUR
COMMITTED CAPITAL
MAKING VENTURE CAPITAL A STRATEGIC PILLAR TO ITALY'S GROWTH
CDP Venture Capital – Fondo Nazionale Innovazione aims to make Venture Capital a strategic pillar to Italy's economic growth and innovation, creating the conditions for a comprehensive and sustainable growth of the Italian Venture Capital ecosystem.
About us
WE INVEST IN THE BEST STARTUPS IN ITALY TO CREATE THE DYNAMIC AND MOMENTUM THEY NEED TO INNOVATE
Today we have 8 operational funds, which will become 10 by the end of 2021.
We are building a National Network of Accelerators in high-technology specialisation districts.
We promote Research by creating a National Network of Integrated Technology Transfer Hubs.
From Italy to innovate Italy. Today more than ever before.